Have you got a bit of time up your sleeve lately and would like to make a few changes around your house to add value? Today I have 4 things you could look at doing…

Fresh paint
A new coat of paint is probably the easiest task you can complete around your home to add value. First impressions count, and new paint will certainly freshen and liven your house. It's also a job that you can do yourself over a few weekends. The effective use of colour (and the correct tones) can add thousands to the value of your home. When deciding on a colour you need to gather samples first and mask off areas to trial remembering that paint can throw tones of blue/purple/grey/brown in different light. When you're looking to paint a room or style it, do you think about how the colour will make that room feel? The psychology of colour in the home can evoke feelings and set the tone for your family's emotional well-being. Before choosing a colour for a room, you need to be clear on the function of each space within your home. Is the Living room the hub of the home, or is it a quiet space where you can relax and unwind? Once you've worked out the function, then you can choose a predominant colour. Here's a blog post on which white to choose.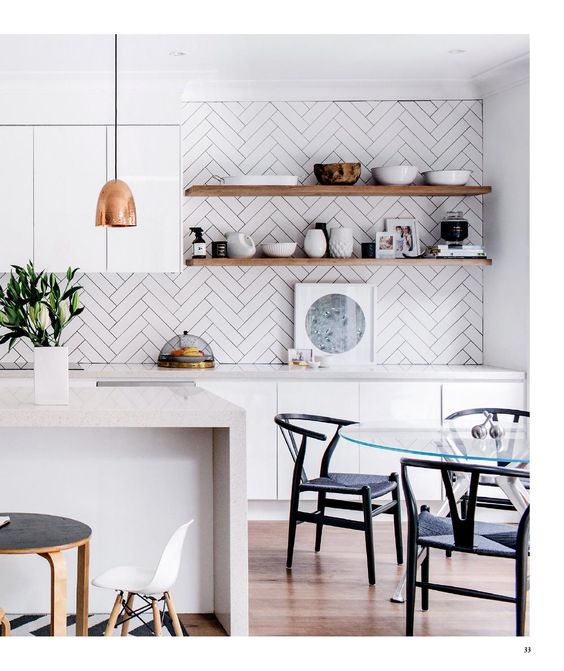 New splashback in the kitchen
Like artwork on walls, the splashback in the kitchen is there to make a statement and making an obvious change to it can boost the value. Kitchens sell homes, so injecting personality in the splashback can lift it's overall feel. A splashback is an easy alternative to tiling too – using glass, colours and patterns. You can do a quick fix and paint the existing tiles. Or if you're brave (and it's not hard I promise!), you could have a go at tiling yourself. Just google some DIY tutorials. Here are some splashback ideas.

Step up storage
Old houses never have enough storage and can really turn a buyer off if there just isn't enough space to put stuff – especially in the bedrooms. Maybe it's time to visit the hardware store and look at their DIY options, or get a cabinet maker to your home to see what can be done to add that all important storage. Who doesn't love a bit of functionality? At the end of that it will make your home look more customised to potential buyers. IKEA have some awesome wardrobe solutions too. Here are some laundry storage ideas. I added new overhead cupboards to my laundry recently.

New handles
Handles in the kitchen, bathrooms even the front door sometimes look tired and out of date. Take an old handle to the hardware store and match a it up with a new style. Make sure you don't choose anything that would require new holes to be drilled because that will ruin any existing doors. Stick to the original shape and length. A simple switch will make all the difference
…