Ever thought of doing a painted ceiling instead of a feature wall? I don't think about it enough, but after looking around for some ideas I have found some which really tickle my fancy. Ceilings are usually the last thing you think of when painting a room. The walls and trims get all the attention. But some of these below are just stunning…
Take a look and then I'll give you some tips on painting a ceiling…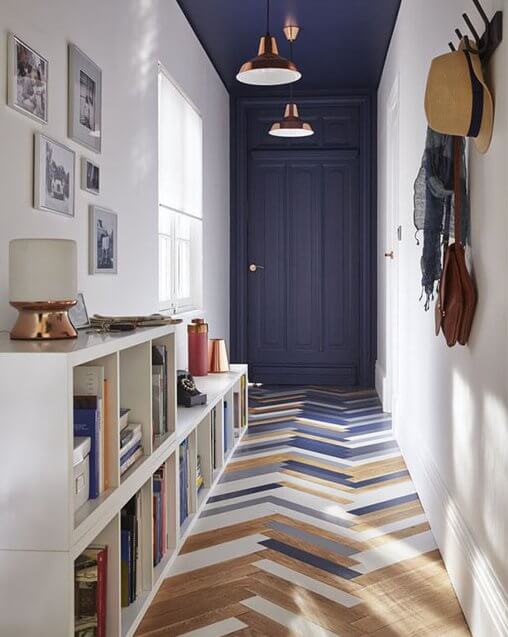 Mark Tuckey's house is the second black ceiling photo and it is amazing. Click the direct link underneath to see more.
TIPS:
Start small – choose a room that is smaller in space – like the bathroom or entry or a nursery. This way you haven't overcommitted on your first attempt. That last bathroom photo is my favourite.
Remember it's only paint! It can always be changed.
Use a flat paint, no sheen, or gloss.
Make sure you throw drop cloths over everything! Ceiling paint has a way of splattering everywhere.
Tape up all light fittings, or remove them completely if you can.
Mask off the walls/cornice correctly so you don't end up with a wonky cut-in.
Clean off cobwebs. There will be some hiding, I promise!
Roll in the same direction the entire ceiling.
Ok, so now I am off to decide where I can paint a ceiling. I think I could do my entry. I don't have a nice pendant light in there, so maybe that's a mini-project – a new ceiling colour and a light!
♥ KC.