Can we talk about The Block? What are you thinking so far if you're watching? Oh my eyes last night. WOW, they hurt! I know the contestants get better, but that was a really rough reveal. Shaynna made me laugh though! Anyhoo… let's have a look at the rooms…
To give you a quick run down, the contestants were given $3k to turn a room in to a bedroom. They were also told to use the paint colour to match their team colours (incase you were wondering why someone would choose that burnt orange or weird pink!). The winner of the challenge could pick their zone (eg. the penthouse and floor level) in the new building.
Here are the couples and their scores from last night – winners first…
Dean (electrician) and Shay (high school teacher) are the young married couple with a daughter. Last night they scored 27/20.
::
Luke (carpenter) and Ebony (interior designer) are the brother and sister team. I'm hoping they do well this year! They scored 24/30.
::
Here are the mums Suzi and Vonni. I really thought their job was terrible but they still scored 20/30. Not sure how these 2 will go, but I hope they have some hidden style in them.
::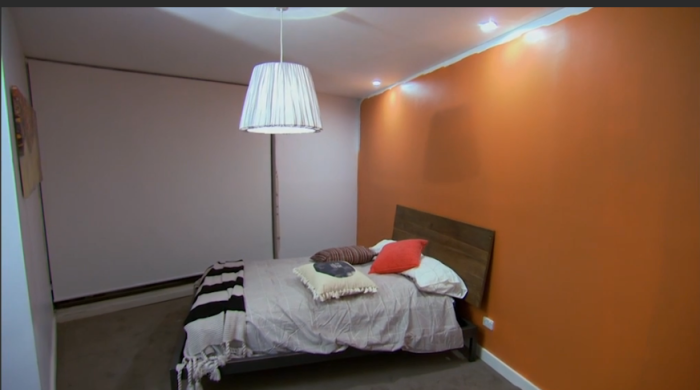 Whitney (beauty therapist) and Andy (form worker) are the the tinder lovers. They made Shaynna laugh with their room! Neale said this was the worst room he'd ever seen. They scored 7/30.
::
Kingi (renderer) and Caro (cheerleader/motivator) are married with a daughter. Last night they blew their budget by $1,300 so they got sent straight to the bottom of the list. And no quilt cover?? Anyway, they scored 5/30.
::
In the end here's who got in the new building:
Dean and Shay – Penthouse Level 5
Luke and Ebony – Level 4
Suzi and Vonni – Level 3
Whitney and Andy – Level 2
Kingi and Caro – Level 1
But by watching some of the ads on tv I can see they pull it together (with a little help from some designers I think!) and they end up producing some good houses. Can't wait to see.
Stay tuned… this season I am blogging the entire thing with LOTS of giveaways from The Block Shop for YOU!
♥ KC.