I was lucky enough to head to News Limited in Sydney yesterday to film a webinar for Kidspot's Voices of 2014. You might remember that I won this title in 2012 (when it was called Kidspot's Top Blogger). Anyway, the competition has grown so much and now they are producing fancy per-recorded webinars in the Fox Sports news room! Oooo-la-la. So, yesterday they asked me to chat about working with brands and how I do that.
First, I got my makeup done. How often does that happen? NEVER! And it was so good. I was stressed out to the max about my skin graft which is still healing, but they covered it with good makeup and I wore my glasses so I could hide it. I was paranoid. Makeup was done by adorable blogger Rachael Brook.
Here I am with Lexi from Potty Mouth Mama, Alex who is editor of Kidspot and Yianni who is boss of Social@Ogilvy PR company.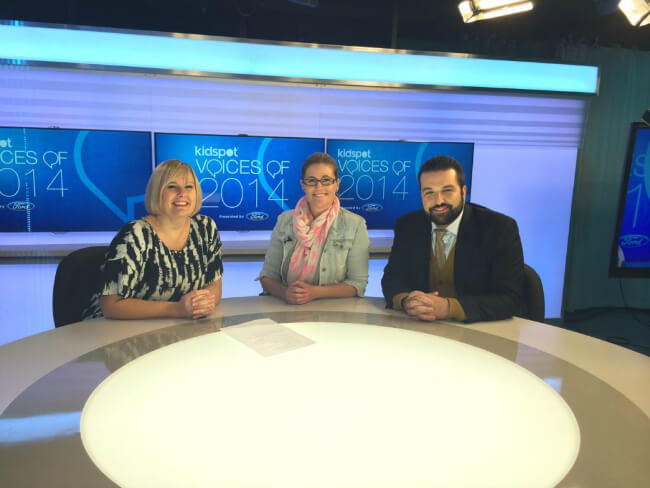 The webinar will all be available to YOU on the 18th June (where I'll also be online that day chatting and answering questions). Save the date and keep an eye out for more information.
Happy Friday everyone! X
PS> Thank you to those who have filled out my survey! You've been awesome and I appreciate it. I'll leave it open a few weeks, so if you haven't had a chance feel free to pop over. It will take you less than 60 seconds and you'll go in to the draw to win a $60 Magshop voucher. 🙂