I've been wanting to update my boys' rooms for a while and finally we started one of them. This room wasn't bad, it was just due for a change! Tex is 15 so he was ready for something new.
My eldest boy is 18 and is in his 2nd year as a carpenter, so he is very handy to have around!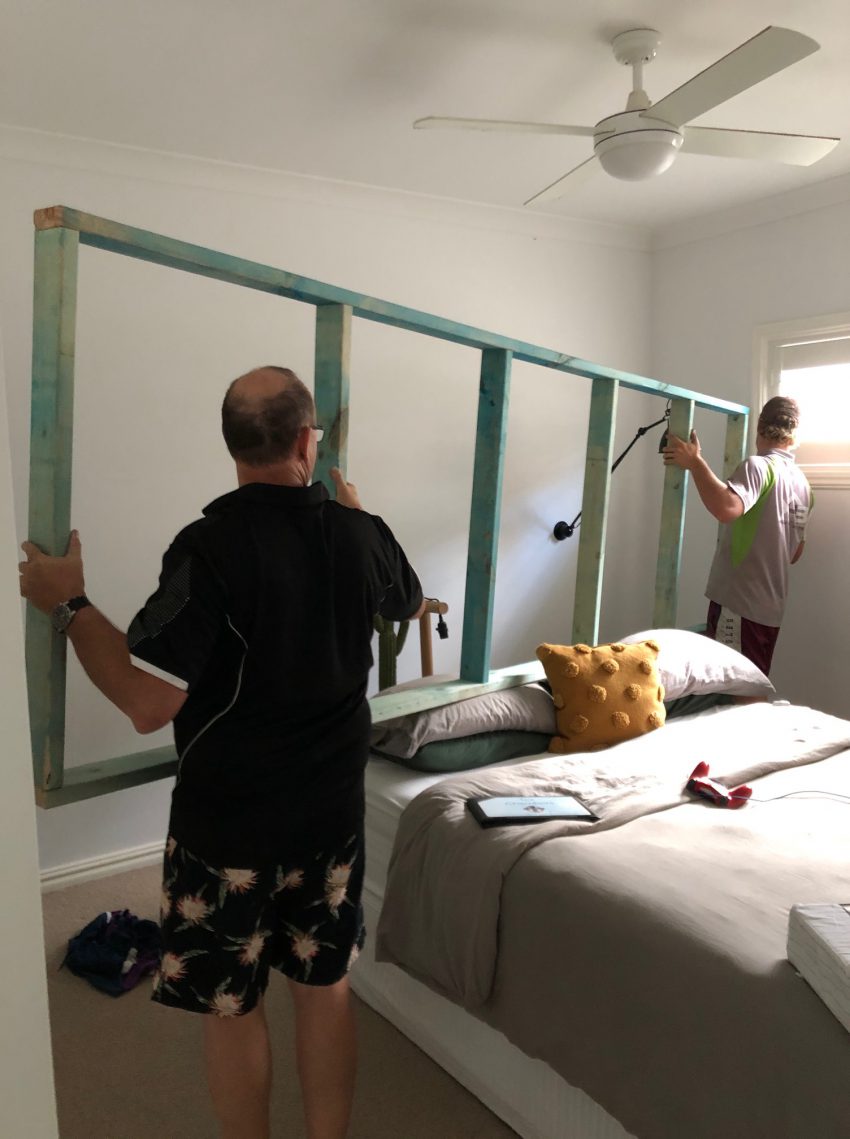 STEPS
Firstly, we built a frame. As simple as that. Buy the timber, measure it out and nail together! We sat the frame in front of the existing skirting. I didn't want to rip that up, or the carpet because if I wanted to take this shelf down, it was easy to remove.
We pulled the power-point through too (get someone who know what they are doing with this!).
Next I bought some lining board sheets from Bunnings and got it cut to size there.
I painted it BLACK FOREST (Taubmans).
We then nailed the boards to the frame (patched up with some putty and paint).
I bought a huge piece of blackbutt timber again from Bunnings and added as the shelf.
Here's a video watching it all come together.
COST
Frame $60
Boards $160
Paint $50
Shelf $40
STYLING
Bedside table Kmart
Doona cover Linen House (it's this one). This is a Queen bed with a King doona cover. I alternate with a plain grey one too (it's from IKEA).
Throw blanket Kmart years ago.
Mustard cushion Kmart.
Black and white cushion Spotlight.
Wall lamp Bunnings.
Fake plants and pots (combo Adairs, Pillow Talk and Kmart).
I've done all THREE of my boys' rooms. You'll see those makeovers here and here.