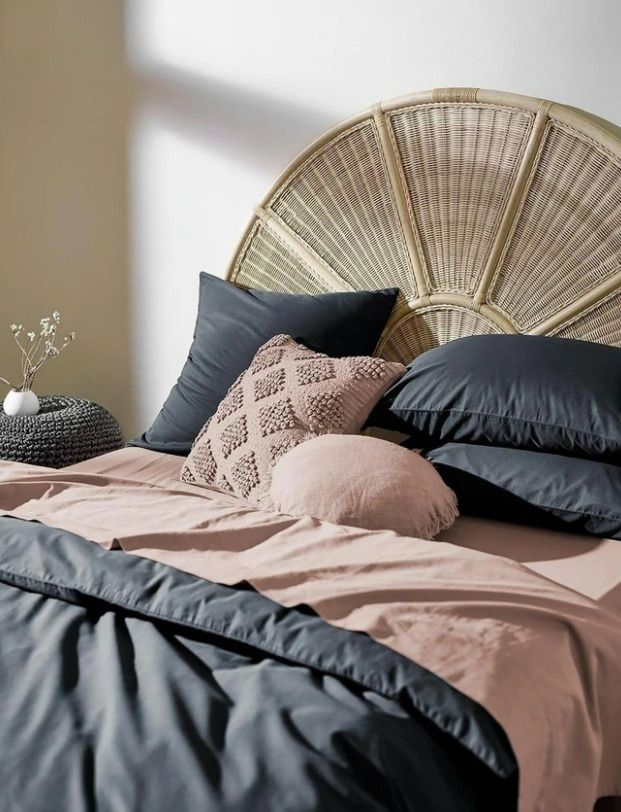 Hosting friends and family in your home should be one of life's simple pleasures. Yet sometimes the pre-arrival nerves can turn what should be a pleasant experience into something a little more anxiety inducing.
Opening your home up to visitors should be a comfortable experience for all involved. It's the perfect excuse to catch up and spend some quality time together. There's no need to mirror the standards of the Four Seasons. With just a few warm and welcoming flourishes you can take your home from drab to fab.
If you're looking for a few simple tricks to make hosting even more enjoyable while taking the stress out of the lead-up, then here are our five tips to help your guests feel comfortable during their stay.
1. Better your bedding
A good night's rest is important for any weary traveller, so investing in a quality mattress and bed base is an absolute must. Think of it as a long-term investment for any future guests you might have. Once you've got the foundation sorted, you can focus your attention on bedding and adding a few decorative touches.
There's plenty of options when it comes to good quality linen. From thread count to fabrics of differing levels of softness, plush linen can make for a truly luxurious sleeping experience.
Before investing in premium bedding, it's worth considering the climate, so your linen can be used all year long. You don't want to have to buy new bedding every time guests come to stay. It's also worth keeping a warm blanket in the guest bedroom and a couple of extra pillows within arms reach so your guests can make themselves at home.
2. Towels a plenty
Adequate towelling is essential for making your guests feel comfortable. A general rule of thumb is to provide a bath towel, a hand towel and a washcloth per guest. Don't forget to place a fresh foot mat in the bathroom too! If your guests are staying for more than a couple of days, it's worth swapping out with fresh towels, so be sure to have a good supply on hand.
Leave the towels in a convenient and obvious place, either in the guest bedroom or the ensuite if your guests have access to their own bathroom. This saves both you and your visitors from digging around trying to find a towel when they need it.
3. Cover the basics
We've all forgotten a toothbrush or charger from time to time. Save your visitors from having to ask to borrow an item during their stay by preparing a basket with all the basics.
A toothbrush, toothpaste, soap, shampoo and conditioner, moisturiser, and even painkillers, are often the main offenders that are forgotten, so be sure to pop them into your guest basket. Besides toiletries and personal hygiene products, providing convenient power sources and spare chargers is also a great idea.
A stash of books and magazines can also help keep your guests entertained during their stay and provide some light reading before bed.
4. Provide refreshments
There's no worse feeling as a guest than rifling through the kitchen cupboards in search of a glass. Take the guesswork out of it and provide your visitors with plenty of water and a glass in their room.
Chances are your guests are in need of a light refreshment after their journey, so you may want to also provide some snacks to curb their hunger, as well as access to tea and coffee.
If you're comfortable with your guests using the kitchen, then give them the tour and let them know where everything lives so they can help themselves when they feel like it.
5. Clean and clear is best
Oftentimes the guest bedroom is relegated to the spare room when not in use and it can become a bit of a dumping ground for all of the odd bits and bobs that don't have a usual home. It's a great idea to give this space a bit of a freshen up before the arrival of any guests so they can enjoy a clean space and can easily store any luggage or belongings.
It doesn't take much to become a world-class host. With just a few homely touches you can help to ensure your guests will enjoy their time at your home.