On The Block triple Threat last night we saw the final room reveals… the Terraces. What did you think about them? I loved them – amazing job! Of course we saw Tim & Anastasia return – as if we wouldn't – they want their $$.
Darren & Dea won first prize with a score of 30/30. Here are the pictures…
::
Josh & Charlotte scored 28.5/30.
::
Jess & Ayden received a score of 25/30.
::
Tim & Anastasia were on a very tight budget this week after being $20,000 in debt, but they still managed to pull off a great space. They scored 23/30.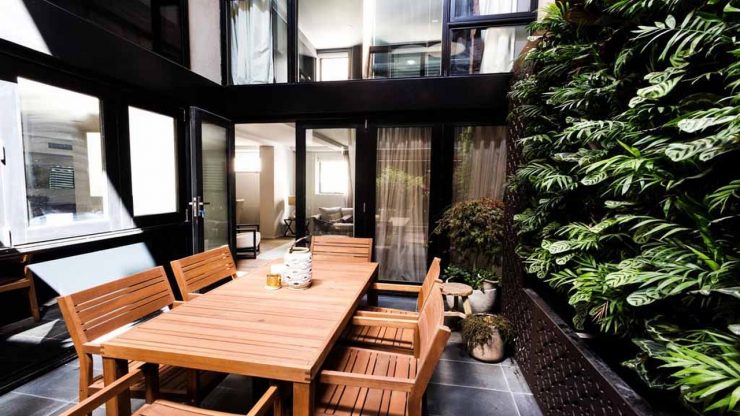 Now that all the rooms have been revealed and The Block has finished who do you think will WIN on auction day? Wednesday night will be the big night on TV (although in real life they are being auctioned tomorrow).
I actually hope Josh & Charlotte win! What do you think?
♥ KC.