Hi! So, the other day I decided to show you a couple of rooms from The Block New Zealand and introduce you to the couples. Check out that post if you like. I may/may not have copyright issues with these photos yet because NZ have different laws, so this post might be gone tomorrow – just seeking out some permission 🙂
Today I thought I'd show you the reveals from the bathrooms. From what I can tell, the houses aren't very big. They've got 3 bedrooms (a master, a guest room and a kids room).
Here is what Cat and Jeremy designed up. Check out that moss wall – wowsers!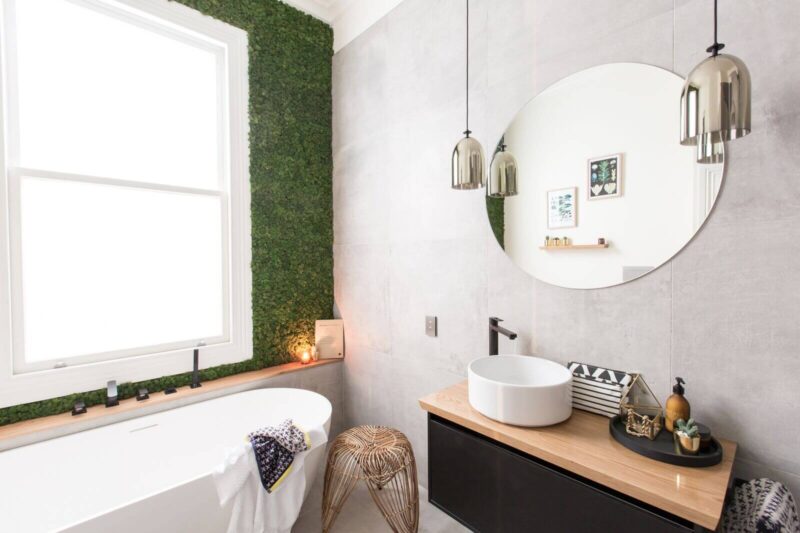 …
Here is Brooke and Mitch…
…
This is what Jamie and Hayden produced…
…
Here is Sarah and Minanne's bathroom…
I'll bring you the kitchen's tomorrow – there's a VERY black one!
♥ KC.