What a fabulous renovation! Look at what I found for my Stunning Sunday post today. From the front, you'd never imagine what was on the back. I love that they've even managed to fit a pool in! Big tick.
"You'll love the dramatic open-plan living zone with expansive raised ceiling capturing all the light from the west, the captivating entertainers kitchen & the perfect marriage of indoor and outdoor living."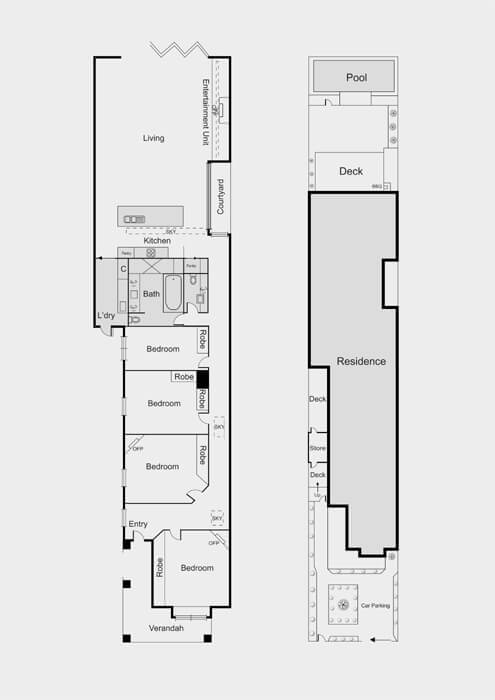 The home is located in Elwood, Melbourne, Victoria. Pop over here to see more details on the home!
Also, here are some more of my Stunning Sunday posts.
Have a great day! KC.