In my internet travels I found this exclusive resort-style residence for sale in Doonan, QLD. Wow, what a lifestyle this would be! The pool, landscaping and all that space would be heavenly. The home is open and breezy and looks extremely peaceful.
"This exquisite, private, North facing home overlooks the manicured fairways of Noosa Valley Golf Course. Over one glamorous level, the stunning eclectic-style home boasts high, raked timber ceilings and loads of natural light. Travertine marble tiles throughout the entire home compliment feature lighting and stunning imported timber doors. The floor plan allows for easy living with great separation of bedrooms… " – Agent.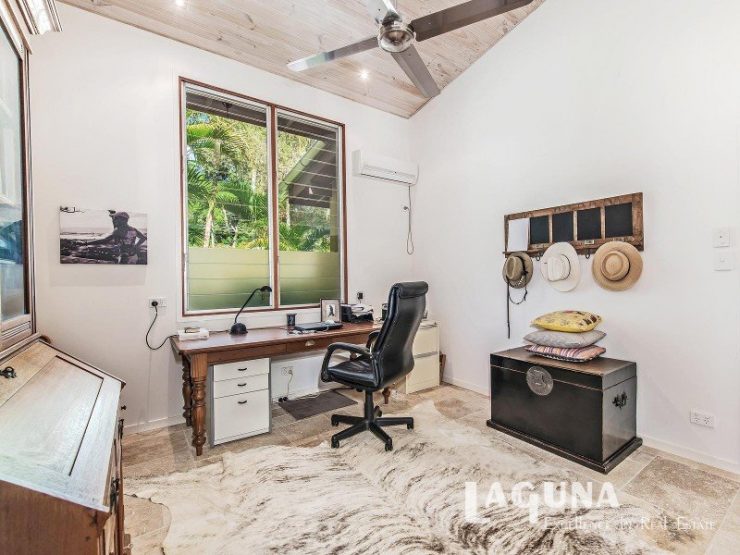 What do you think? When can I move in? 😉
You can see more of the home here, or check out my other Stunning Sunday posts.
♥ KC.