When I say "masculine" I don't mean you have to be a bloke to pin these! I mean these are dramatic, elegant, moody, inky and super stylish…
When I'm scrolling through Instagram I can see the majority of rooms are 'feminine'. There is such a thing as masculine and feminine decor! If you want to add a more masculine touch to your home it doesn't mean you're going solely for black and brown. You can still use white, just with some stronger features (and less pink).
Masculine calls to simple lines, comfort, strong use of materials and attention to detail. They use elements of wood, metal and fabrics with texture. They are often free of frills, and use dark saturated colours. Art is more bold and accessories are large and dramatic. Bart carts, lots of leather and all the tech (tv's, speakers) are on show.
Check out these photos below for inspiration…
[image]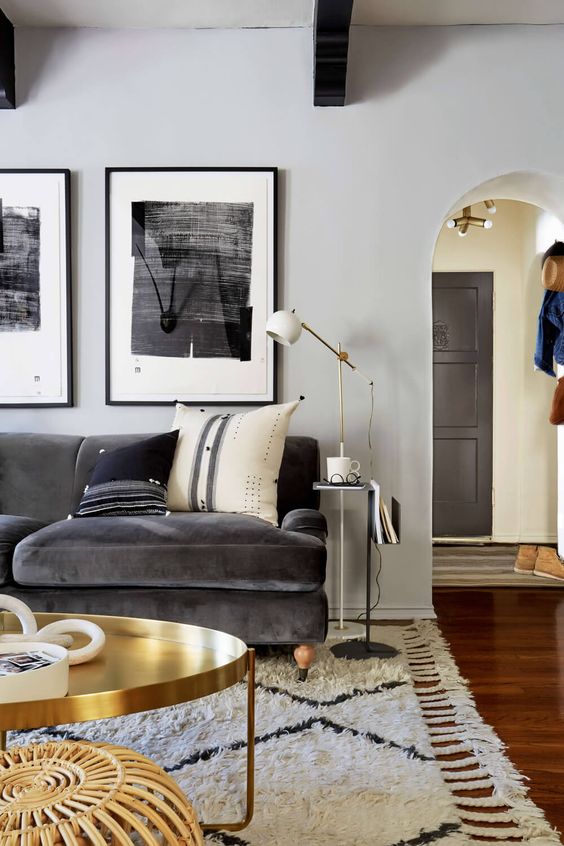 [image]
[image]
[image]
[image]
[image]
[image]
[image]
[image]
[image]
[image]
[image]
[image]
[image]
I could totally lay down in these rooms right now and have a snooze. They are so cozy and warm. Perfect for the winter coming our way. Don't forget to PIN these to your boards for later! You'll be wanting them 😉 ♥ KC.