Here's another little before and after project I have been working on. This one goes back a while though…. Hannah and Nathan live in Melbourne and entered a competition with Aussie Home Loans called Colours of Home. It was a $20,000 room makeover, plus me as their shopping buddy. What an awesome prize!!
Hannah and Nathan were in the process of selling their current home at the time so they held on to the prize until they were ready and earlier this year we kicked in to gear and spent that $20,000 in a flash to deck out their new digs.
It's funny because you may think $20,000 won't go far, but indeed it does! We managed to buy all new furniture for a living room, a dining area, an outdoor space and the master bedroom. Nathan was in charge of the budget 😉
Come and check out some of the photos (pity we didn't have a professional photographer, just the trusty iphone because the space really has come up a treat!)…
This was one very big open space. When I went to visit we discovered there were power points everywhere so we weren't restricted in our layout. I suggested we split it in to 2 areas and I knew that furniture size and proportion would be key.
Hannah and Nathan liked the Scandi/Nordic look with a darker splash of colour here and there.
In this photo –
TV Unit Oz Design
Rug Freedom
Canvas Freedom
Hannah had this Zebra print above and it suited the wall so we kept that.
In this photo –
Sofa and Ottoman from Focus On Furniture
Basket and faux plant Adairs
Nested tables Adairs
Lamp Kmart
In this photo –
Prints all from Norsu
Dining Table Oz Design
Dining Chairs Provincial Home Living
Bowl Oz Design
In this photo –
BBQ already had
Outdoor table and benches Amart
This is Melville! He's such a poser and loved the camera!
Next up was the bedroom. We went for a nice calming feel with a hint of pink…
In this photo –
All linen, cushions and throw Adairs
Bedhead Adairs
Bench seat Adairs
Bedside tables Adairs
Lamps Beacon Lighting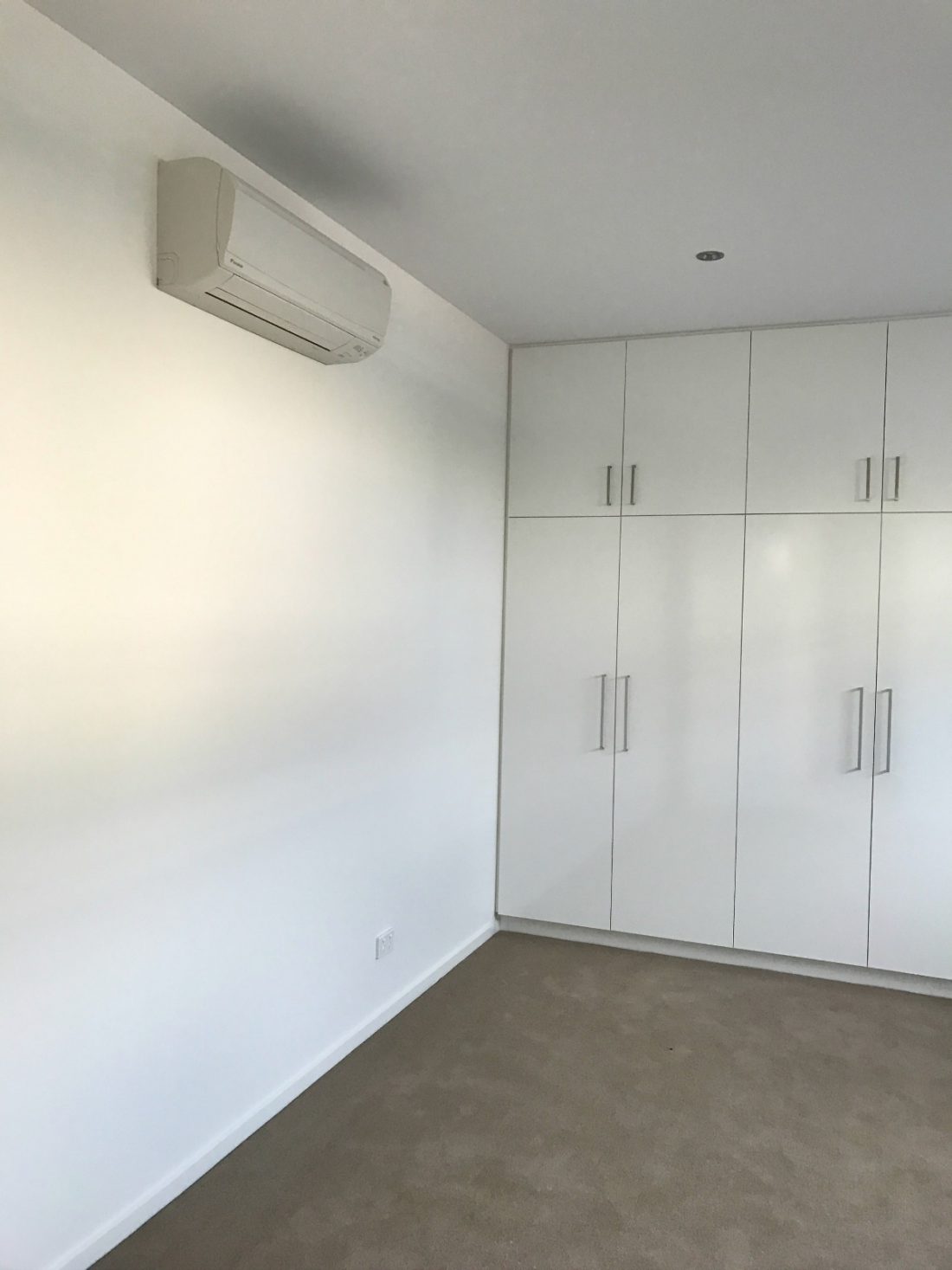 In this photo above –
Everything Adairs (haha! We loved that shop can you tell!)
I love how these spaces turned out. Lovely and neutral and will grow with them (because they have a baby on the way!).
Congrats to Hannah and Nathan for winning and thank you for letting me pick all the goodies with you.
♥ KC.