If you think you'd like a feature wall somewhere in your house, but don't want to choose a paint colour or wallpaper pattern, then you could look at using a floorboard or timber panel to achieve a more natural and rustic look. There are so many colours to choose from in this range. You could pick a light board or a dark board to suit your current decor.
I would be looking at Vinyl planks if I were you! They are an easy click system and not too expensive. We've just used vinyl on the floor in my new display home and they are amazing. I have been imagining them up on the wall somewhere. We bought them from here. I'll take more photos and blog about them in a couple of days.
You could put some boards around a fireplace, use instead of a bedhead, or as an entry feature. Check these ideas out…
[source]
[source]
[source]
[source]
[source]
[source]
[source]
[source]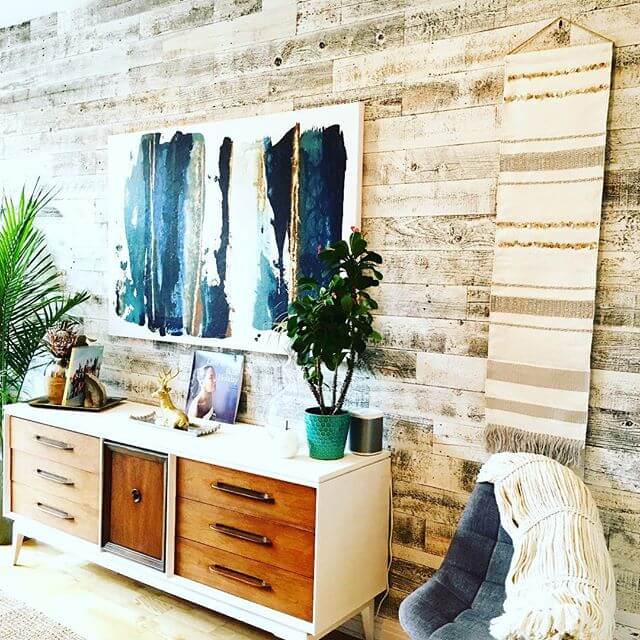 [source]
[source]
What do you think? ♥ KC.