I know I am a day late putting up the final room reveals from the Challenge Apartment on The Block, but the messy rescheduling of the show on tv got me all mixed up! Never fear, here it is though…
So it's all over now… Auction Day is looming and every challenge, room and reveal is done and dusted. Even though they'd all be exhausted, the contestants still managed to produce a spectacular challenge apartment and it was no surprise Julia and Sasha smashed the final week with their amazing kitchen. Check it out…
Julia and Sasha
The girls topped off the final reveal with a perfect score of 40/40. It's gorgeous and I am in love with it. It's a good mix of modern and contemporary and dark kitchens are really a big feature at the moment. How cool is the ladder?! Well done to them!
…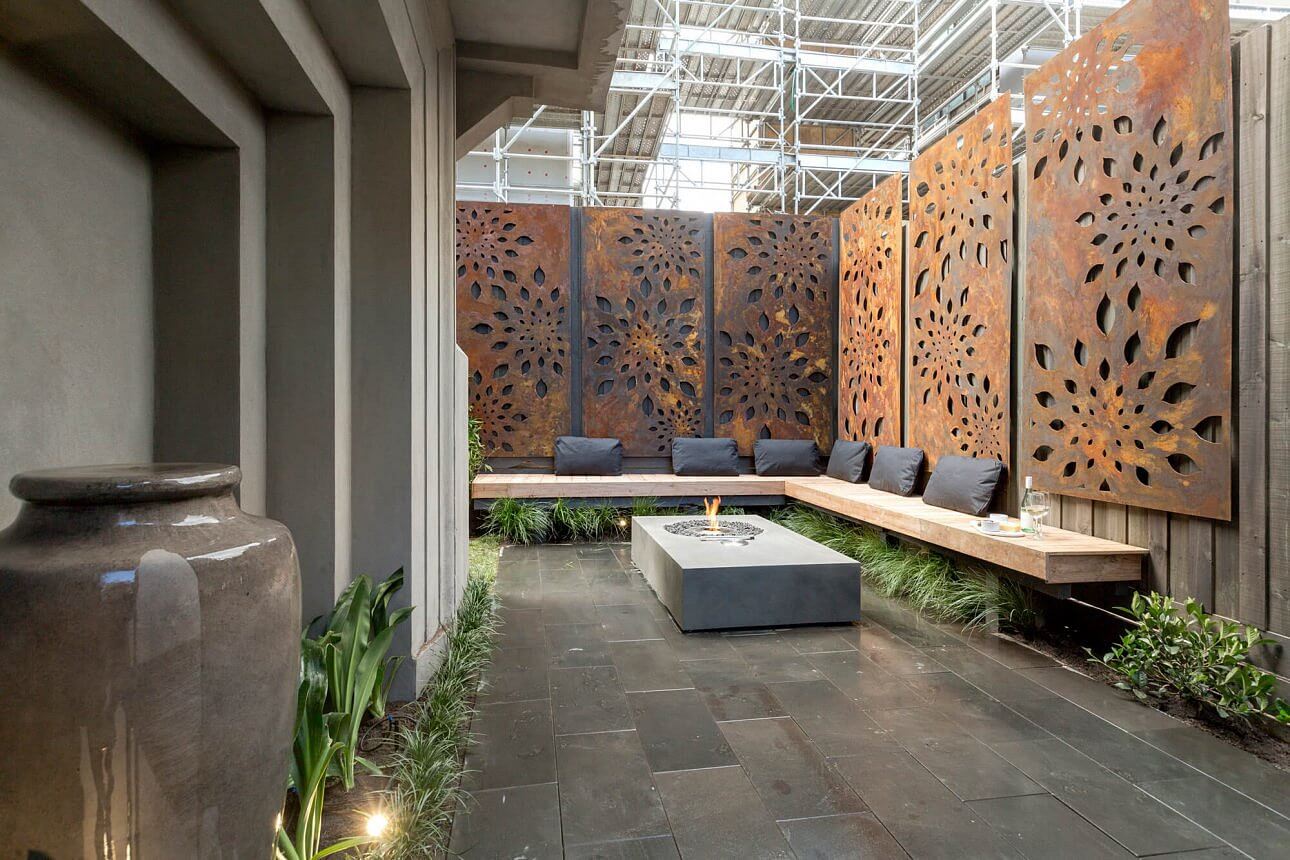 Will and Karlie
Will and Karlie came 2nd with their outdoor area and scored 33.5/40. They really have a knack for the outdoors I think. They went for the industrial and raw look. I love the fire pit area. Perfect for the Melbourne weather!
…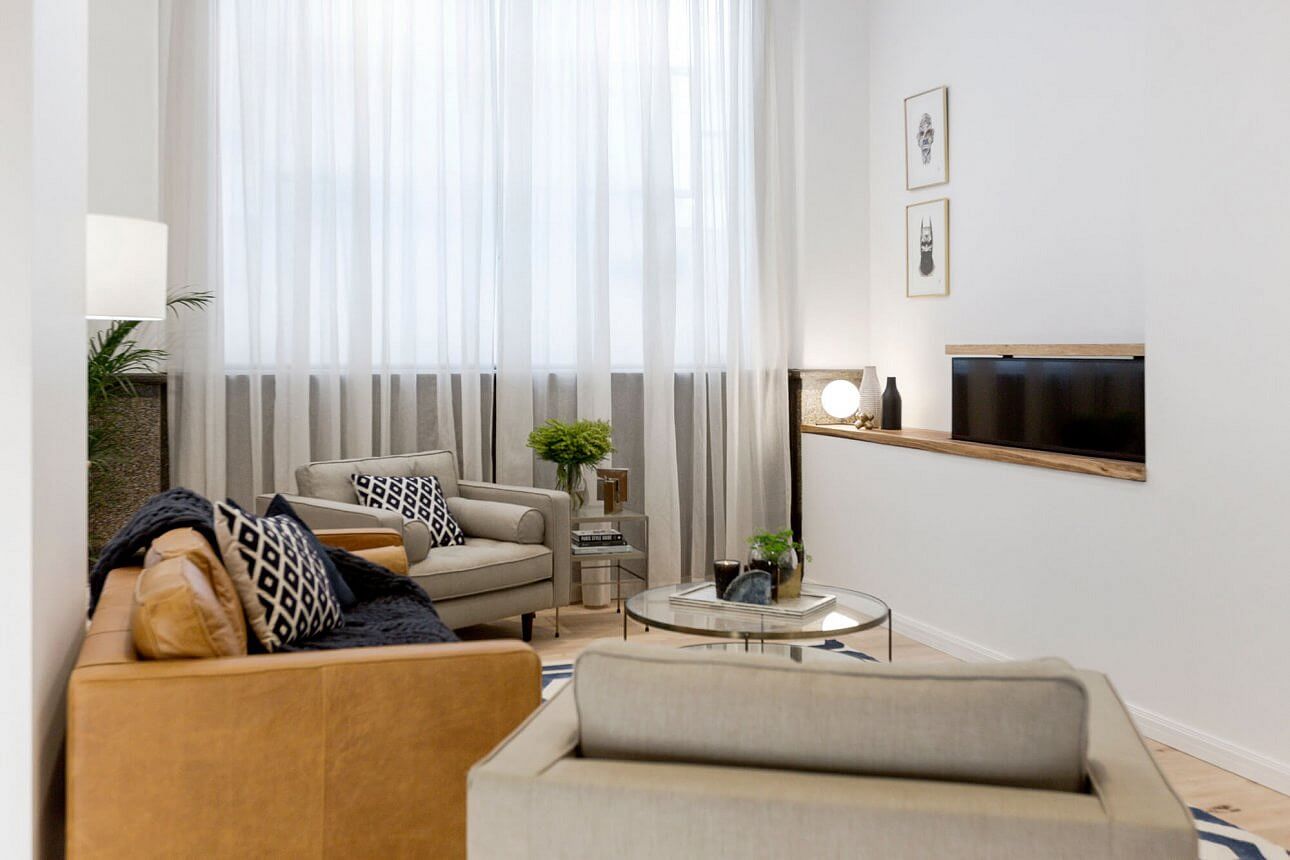 Dan and Carleen
Dan and Carleen got the living and dining area this week. They scored 27/30. It's not a bad space, but not my favourite. It's pretty basic and the colours weren't appealing. Did they reuse the rug Andy and Ben used in their entry?? Why conceal the tv? I don't get it.
…
Kim and Chris
They were assigned the hallway, powder room and laundry. Kim and Chris were awarded a score of 22/40 for their efforts this week. They are always pretty safe with their styling, but the tiling in the powder room was WOW for them. I loved it.
…
Ben and Andy
The boys did the master bedroom this week. And it wasn't great. The score reflected that with 19/40. The bed needed a valance, the rug was ugly and there was nothing on the side tables. Bet they are glad the styling is all over for them now haha!
…
What did you think of the final apartment? Who is the winner for you??