Bookcases can be hard to style. In fact, you have to have a lot of 'stuff' to make it work! And if you do have a lot of stuff, then I am positive you'll be able to create a beautiful looking bookcase all by yourself! I loved picking theses bookcase images from Pinterest to share with you. Scroll through and take a peek. I have some simple styling tips below too…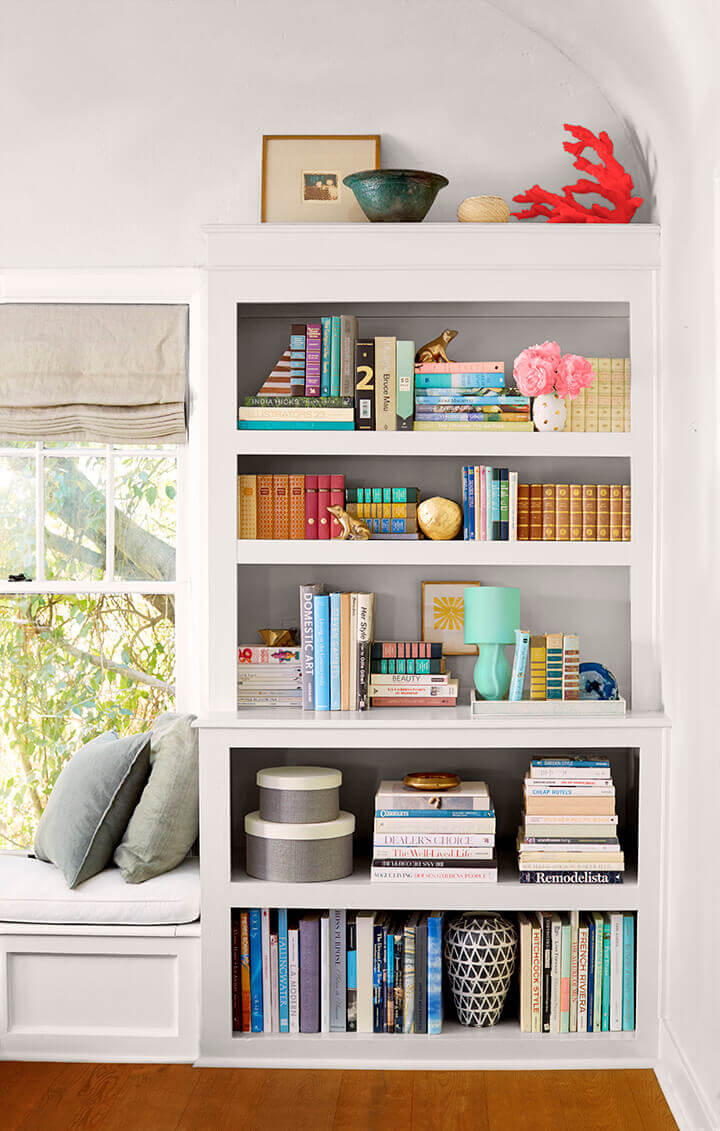 [source]
[source]
[source]
[source]
[source]
[source]
[source]
[source]
[source]
You can see that most of them have a theme ie. neutrals, black and white, a pop of colour, a touch of greenery….
I love perusing other people's bookcases. Usually they feature items collected over time, with varying books and special pieces.
Here are a couple of easy tips to follow:
Mix up the book areas. Scatter them through the shelving so they are not bulked up in one spot. Lay some down, stack some up. Visually, they need to be balanced through the entire shelf area.
Arrange by colour. Books look a little more ordered if you can arrange them according to their colour (lucky you if you have enough books to do that!).
Feature pieces. If you have a trinket, vase, globe, candle, or something special then make sure you add those in to the mix.
Add natural. Something green, or concrete or wood adds a nice touch.
Art/frames. Family photos, holiday trips or simple pieces of art scattered throughout the shelves make people want to sticky-beak at your shelves a little longer! Framed prints and photography are a must.
…
Happy styling! ♥ KC.