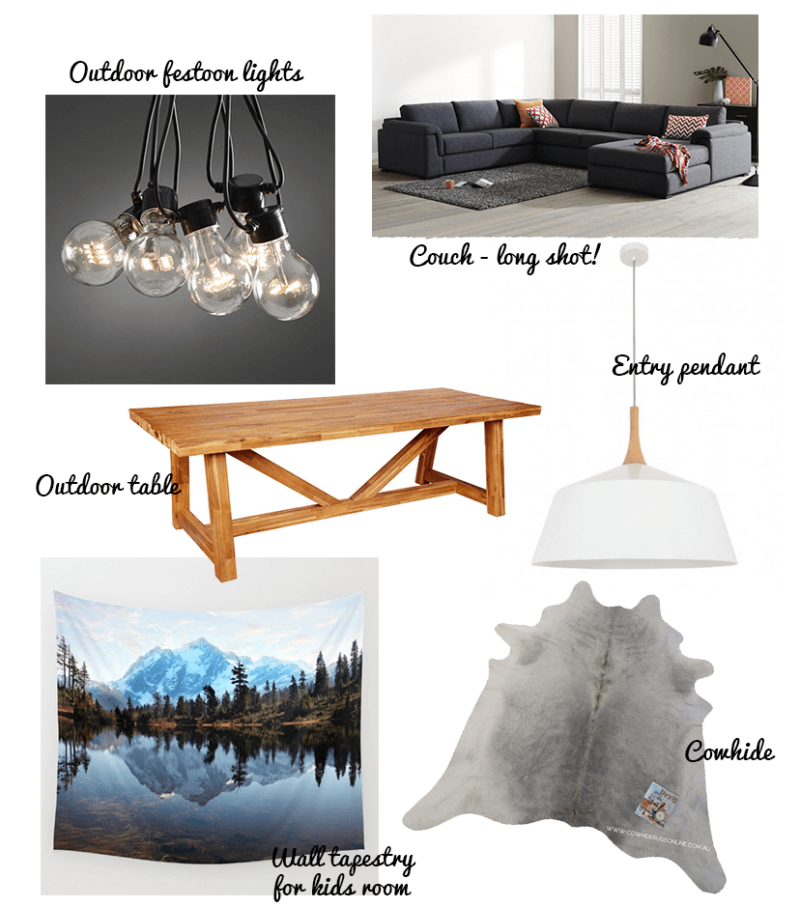 I thought I'd throw this out to The Universe and you never know! These are my homeware wishes for 2016. I asked over on my Facebook chat group about some of the things you'd like me to blog about and someone suggested I write a list of the things I'd like to buy this year…
Here they are 🙂
I really really want the cowhide. I have been saying that for 2 years, but I am going to save for it this year – I am serious!
I've been eyeing off the large wall tapestry for one of my kids' bedrooms.
The outdoor table would be pefect! I have chairs already – I just want a new timber table.
The pendant would be fabulous in my entry.
The outdoor party lights are up there on the list.
The couch is a HUGE long shot. But you never know! I want a large 6 seater, u-shape with chaise. That's a wild dream. I like the shape above but maybe a lighter colour. I don't know whether I want leather or fabric… hmmm.
Anyway, that's what I'd love in my house this year.
What about you? What are some of your homeware wishes this year??