I need some help! I've done this before and every time we get to the floorboard colour choice in the house I can't decide. Why are there so many choices!?
My husband does like to weigh in on this decision (oh the horror, how dare he! *stomping my foot* haha!). He has a preference for dark floorboards whereas I don't (well I could be swayed, but I'm not sure). I'm all about the practicality and how they look when they are NOT clean. I'm not too worried about scratches because we do look after them, but it's how they look when dirty that is my main concern…
I don't like floorboards that show every smudge when you stand back and the light catches them. I think the dark ones seem to show up more smudges?? (Yes, no?)
I don't want them to overtake the house either. I want them to be subtle and fit in with every colour scheme (because you all know I like to paint and change things lots!). I've had a few houses over the years and have always put floorboards in, but have never really loved any of them. The only ones I have truly loved have been original cypress pine boards in a house we renovated – but it's impossible to have these in my new house because we're building on a slab and I'm not going to the expense of putting batons on the slab for floorboards…. so a floating floor will be it.
Help me choose!
I have a poll at the end of the photos. Just vote there, or leave me a comment to tell me why you would choose one colour over another.
Colour: Driftwood.
Colour: Classic Walnut.
Colour: American Oak.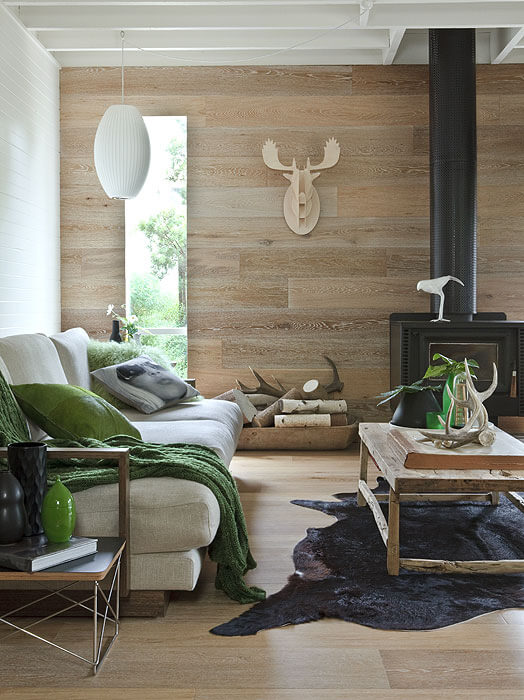 Colour: Smoked and Limed.
Colour: Smoked and Black.
Colour: Brown Black.
Colour: Chocolate.
All photos were take from Royal Oak Floors.
My husband will be watching these votes today too! Ha!
Thank you! X