Under the sink… not the most stylish and organised space in anyone's home. Unless you are one of these images below!
Most of us shove, toss and jam cleaning and beauty products under the sink. I know I do. I did refresh mine a while back.
Below are ideas to get you motivated to clean out under your kitchen or bathroom sinks today…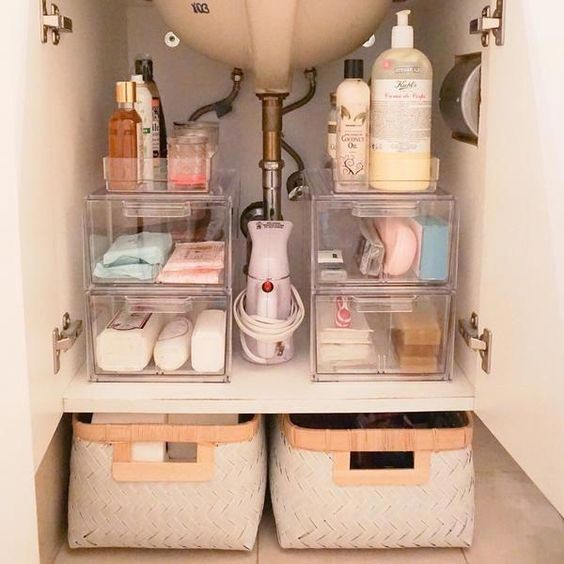 Start with taking everything out
Give shelves and surfaces a really good clean
Trash any products you don't use or have tiny bits left in the bottles
Looks for containers, add a hanging rod like I did here, and even label what you can
Happy sorting! ♥ KC.
images 1 / 2 / 3 / 4 / 5 / 6 / 7 / 8 / 9 / 10 / 11