Hi there! Welcome to another Stunning Sunday post. I thought this home was a good one to share. This timeless family home showcases a different interpretation of nouveau Queenslander design. It's currently for sale in New Farm, Brisbane, Qld.
You know I love the Queenslander – I am a huge fan! This one caught my eye with it's unusual renovation. The home has recently featured on Better Homes and Gardens. It's also won a multitude of awards.
"Presenting a freshened frontage and new bracketing roof structure which rises on the eastern ridge of the home, this open-ended square-roof profile demonstrates a sublime balance of sleek minimalism and contemporary finesse.

Inside, the detailed craftsmanship incorporates state-of-the-art appointments, Blackbutt solid timber flooring, Calcutta Marble, solid timber feature walls and joinery and strategically placed bespoke windows which draw air up through the stairwell and pulls in evening illumination from unexpected areas." – Agent.
Take a scroll through the pictures…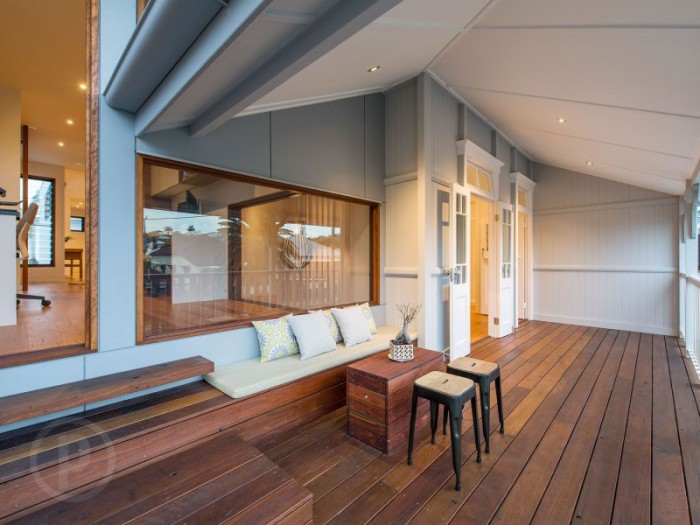 I am especially in love with the outdoor area. The deck looks great. What do you think of the home's contrast?
You can red more about the listing here and I have a stack of Stunning Sunday posts here.
Also, I have a new Facebook chat group if you'd like to join!
Have a great day ♥KC.