So this FINALLY went in yesterday. After 4 years of saving the wait is over. I am so excited it came together. If you've been following my blog for a long time you'll remember I built this odd floating wall in the middle of my house. It was always because I wanted a double sided gas fireplace. I had the frame built and ready to go, but you know how life is….
Now I am deciding how to finish it off. Pinterest is killing me with its ideas! My husband and I don't seem to agree. He never really cares about what I choose, but this time he's been a bit picky (the horror!) 😉 Even my bestie was here last night and was trying to reassure him I would finish it off good!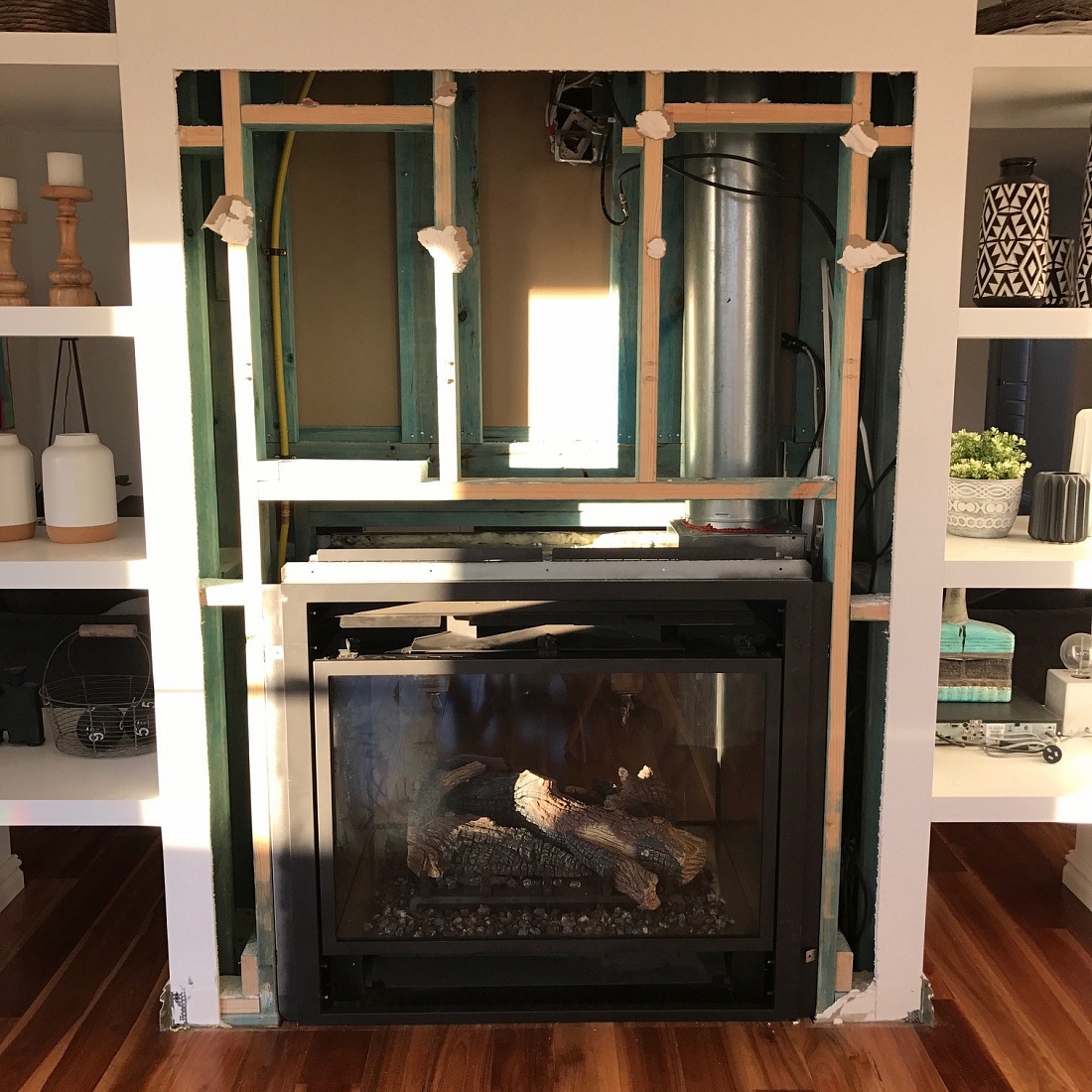 The dilemma… both sides come with a big black metal border thingy that hides the plaster cuts and edges. In theory that's an easy fix, it just sits around the fireplace and done. BUT for me, that's just too heavy and bold and I hate it. Of course now I have to think of something to finish it off. And I have 2 faces with it being double sided – so they need to be the same.
My theory… is to put one or two rows of awesome little handmade tiles around it. Not too bold, just soft (maybe grey/blue and white). I need to find the tiles first and bring a few home. The stress will be their edges and where to start and stop them (because there is no mantle), but I know I'll sort something out!
Anyway, here are some ideas I am liking (I won't go as bold as some of these, but geez they look fun!)…
[image]
[image]
[image]
[image]
[image]
Rightio, so now I shall shop for the perfect tile, ponder the idea and how it will all work and maybe get on to that job next week. We still have a bit of plastering and re-painting to do so that will keep us busy for now.
Next on my list is a new couch. I'll be madly saving again! And a major overvalue of what's on those little shelves either side 🙂
If you have any ideas or suggestions on how to finish off both side of the fireplace I'd love to hear!
♥ KC.